Our local Fort Collins massage clinic offers affordable massage therapy to clients. We have awesome monthly massage specials for regular clients and customers. We also offer easy online massage scheduling for our Fort Collins massage office!
SPECIAL OFFER: Your first 60-minute massage with us is only $71!
Give us a shot and don't miss out on this great special (please note this offer can't be combined with other offers or insurance plans). Most HSA/FSA cards can be used for massage therapy. Call your specific insurer for more details.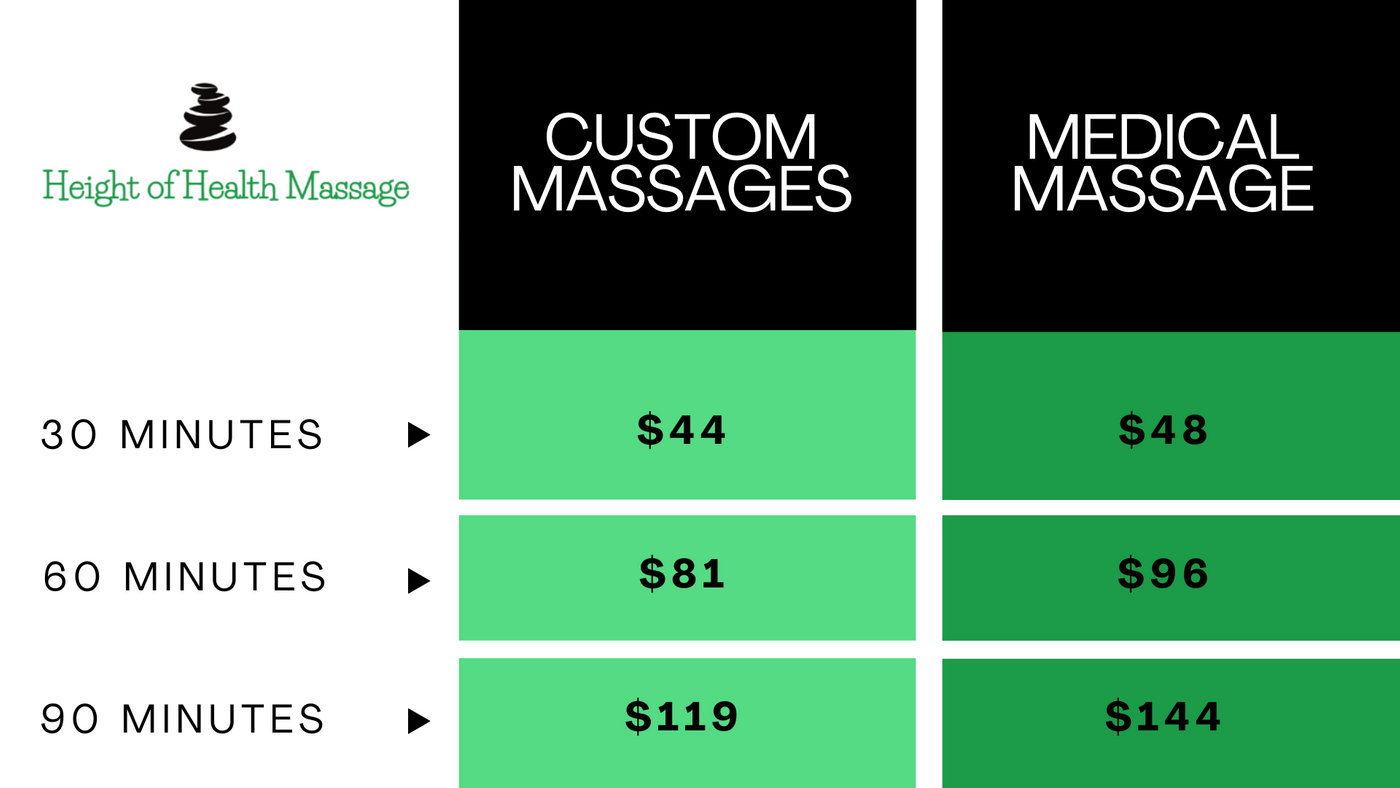 Insurance Massage:
As of November 2022, we no longer accept new clients with Anthem Blue Cross and Blue Shield.
We do accept some insurance plans! Copays and coverage vary - call us ahead of time to verify your coverage. According to your individual health plan, you may have massage benefits and we can both help verify and bill your insurance if you have coverage. We do regularly accept insurance from employees working for the following places:
Larimer County
City of Fort Collins
Amazon
Otter Products
This is a general list, but not comprehensive.
Book an Appointment With Our Massage Therapy Center Today
Height of Health Massage is your go-to massage therapy center in Fort Collins. We believe in providing affordable and quality massages to our clients, with special monthly offers and easy online scheduling. Whether you're seeking a custom massage or require a medical massage, our experienced and licensed therapists are dedicated to helping you find relief and promote overall wellness.
We understand that insurance coverage can be a concern, which is why we accept certain insurance plans and are happy to assist you in verifying and billing your coverage. Join the many satisfied clients who have already experienced the benefits of our services. Schedule your massage appointment with Height of Health Massage today and take the first step towards prioritizing your health and well-being.