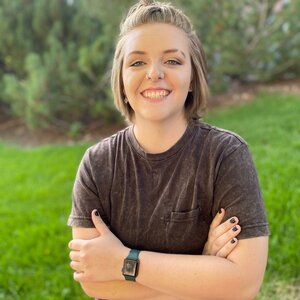 Jacque Flynn, LMT
When did you join the Height of Health Team?
I joined the team in late June Early July of 2020
What inspired you to become a Massage Therapist?
What inspired me was definitely a combination of things. Growing up around my Mom, who made me crazy for essential oils and then that turned into me bringing them to softball and rubbing everybody's arms. The main inspiration though, was My Aunt Channie. She was a prenatal chiropractor. I spent a summer working with her in her office and I hung out with her Massage Therapists. After that it was decided for me that I wanted to help people come back from pain and injuries that they never thought they would be able to come back from.
What is your education background and where did you attend Massage school?
My education includes an Associates in Massage Therapy From The Academy of Natural Therapy. I Also have multiple certifications for cupping, ROCKTAPE, and ROCKFLOSS.
Are you specialized in any particular modality of Massage Therapy?
My main specialty that I have worked with over the last few years is Medical Massage and Sports Massage. I have previously worked in many athletic/ physical therapy settings, where I have had the opportunities of broadening and focusing those modalities. I also dabble in Canine Massage!
Was there an Event or Situation that you find has made you a better massage therapist?
No situation in particular has made me a better massage therapist. In all honesty I feel like in general; the situations that are tough and difficult and require a little more time and perseverance, are the ones that make you better. Every Massage makes me better, there is always something more to learn.
Favorite Fort Collins related activity?
There is so much to do in Fort Collins but my two favorite things are sunsets at horsetooth and kayaking up at Horsetooth. Historical figure you'd like to have coffee or a drink with? I would love to have coffee with Bob and Brad " The two most famous Physical Therapists on the internet" and pick their brains about soft tissue release techniques for Subscapularis Tendinitis.
Hobbies?
My hobbies include kayaking and hiking, I'm also an avid reader and long bike rides and walks with my dog are always a must.
What are three values that you hold across different dimensions of your life?
Three values I hold are: kindness, Open-mindedness, and Compassion. It's important to be kind, you never know what people are going through. Open-mindedness is a big one for me. I always want to be open to people's ideas and criticism. You can always be Teachable. Compassion is really the driving force of my career. You have to understand people's pain and what they are going through to be able to help them.
What did you think you would be when you grew up when you were 8?
I always wanted to be a singer, I was in choir a lot as a child and my parents bought me this insane karaoke machine!